Mattress Foundations & Why You Need One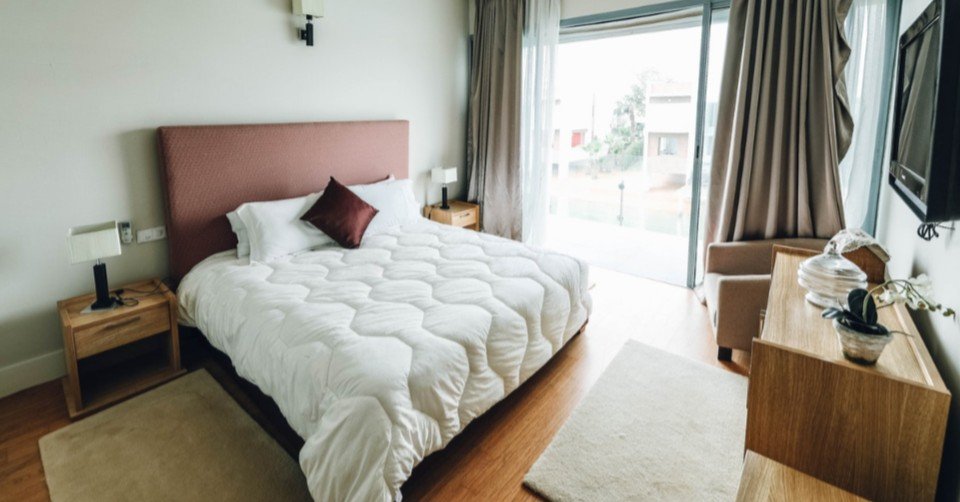 At Sleep Organics, many of our mattress customers come to us asking whether or not they should invest in a mattress foundation. The simple answer here is, yes.
When you invest in a quality mattress foundation, it can help to maintain the structural integrity of your mattress, ultimately increasing its lifespan. Many people confuse mattress foundations with box springs, but the jobs of these two platforms are very different.
A foundation is often a wooden frame with slats that is covered in fabric. While it has a similar appearance to a box spring, it acts much differently. Box springs are designed to absorb shock and they tend to offer less support than foundations. As people continue to gravitate toward memory foam and organic mattresses, foundations can be used to provide extra support to the sleeper.
The Benefits Of A Mattress Foundation
There are many benefits that come with a mattress foundation. For starters, they can give your bed extra height. Instead of investing in separate bed feet, you can simply slide your mattress foundation under your mattress for a little more height. Unlike box springs which can deform and sag, a mattress foundation will distribute the weight of the sleeper evenly, providing a more comfortable sleeping experience.
Popular Mattress Foundations To Consider
If you're shopping for a new mattress foundation in the Tampa area, be sure to stop by Sleep Organics. We carry an impressive selection of mattress foundations made from natural materials that will complement your natural mattress.
OMI Mattress Foundations
Organic Mattresses, Inc. (OMI) has been a leading provider of luxury certified organic mattresses, mattress foundations, and bedding for 15 years. All of their products have been handcrafted in America from sustainable, raw materials. As one of the most popular mattress brands on the market, OMI is dedicated to promoting healthy sleep to complement a healthy lifestyle. They make two unique mattresses foundations that we carry at our mattress store in Tampa.
OrganicPedic® Box-Spring Foundations
Want a quality box-spring foundation for your twin, full, queen, or king-sized bed? If so, you'll love the box-spring foundation from OrganicPedic. Made with steel springs and cabinet-grade, untreated wood slats, this mattress foundation is covered with OMI's certified organic cotton canvas.
OrganicPedic Wood-Slat Foundations
For a little more support, consider the OrganicPedic Wood-Slat Foundation from Sleep Organics. This mattress foundation is made from cabinet-grade, kiln-dried and untreated wood slats that are wrapped in OMI's certified organic cotton canvas. This mattress foundation is ideal for OMI's 100%-natural rubber mattresses.
Savvy Rest Mattress Foundations
Savvy Rest is another mattress brand you should be aware of because they never use pesticides, bleaches, or harmful dyes on their products. They offer a wonderful selection of eco-friendly, certified organic mattresses that are made from layers of natural latex foam rubber.
Our Savvy Rest Mattress Foundation is perfect for natural latex mattresses and can be used to replace your current boxspring. The foundation is made of untreated pine wood for phenomenal support. Covered in an organic casing, this mattress foundation ensures optimal breathability so you don't get too hot at night.
Quality Mattress Foundations In Tampa
If you're looking for a quality mattress foundation in Tampa, visit Sleep Organics in Sarasota today. We carry the latest selection of certified organic mattresses, pillows, bedding, mattress toppers, and mattress foundations, and we are the only certified mattress dealer of the top three organic brands: Naturepedic, Savvy Rest, and OrganicPedic by OMI. Our entire mattress selection is made from 100% all natural materials, so you never have to worry about breathing in harsh chemicals during your slumber. Find the best mattress foundations online today!