The Different Types Of Organic Mattresses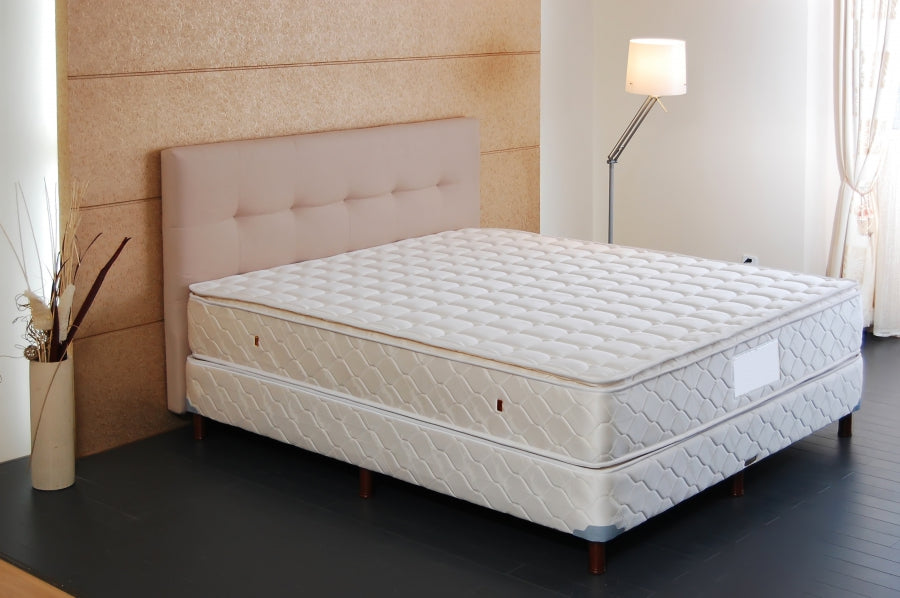 At Sleep Organics in Sarasota, we're happy to provide our customers with the highest quality organic mattresses available. All of the mattresses we offer at our Sarasota mattress store are made of 100 percent all-natural materials with no artificial dyes or chemicals. We want you to sleep like nature intended. Be sure to browse our organic mattresses online today!
Naturepedic Organic Mattresses
All Naturepedic organic mattresses are made without the use of questionable chemicals that can be found in conventional mattresses. The perfect non-toxic alternative for adults, children, and babies, these organic mattresses will give you the good night's sleep you always deserve. Whether you're shopping for crib mattresses for infants or organic king-size pillow top mattresses, you'll find what you're looking for at Sleep Organics in Sarasota.
Chorus Certified Organic Mattress
The Chorus Certified Organic Mattress has everything you need at just the right price point. Ideal for those who are looking for excellent support and comfort, this mattress features a layer of microcoils over premium encased coils for an extremely comfortable design that not only relieves pressure points but also keeps you cool during the night. You don't have to worry about flame-retardant chemicals with this mattress.
EOS® Series Organic Mattress
The Naturepedic EOS® Series Organic Mattress Sleep System offers a unique and innovative approach to mattress design. With a multi-layered design and zippered construction, you have the ability to customize the layers of your mattress whenever you like. These means you can swap out layers or remove them to change the feel of your mattress as the years go by. You can even choose a different layer for you and your sleep partner if you feel so inclined.
Why Choose A Naturepedic Organic Mattress?
There are many different reasons to choose a Naturepedic Organic Mattress. Aside from the fact that these mattresses are extremely comfortable, they are made with organic cotton and wool batting for a dreamlike experience.
Certified Organic Cotton
Unlike other mattress companies that use synthetic fabrics and foams, Naturepedic only uses U.S. grown and certified organic cotton as filling for their mattresses. This not only increases the quality of longevity of your mattress, it also supports farmers across the United States.
Certified Organic Wool
Did you know that wool can wick away moisture? This offers natural fire protection and temperature regulation, keeping you warm all year round. Wool has a natural crimp to it that gives it bounce and body, offering you extreme support.
Organic & Greenguard Gold Certified
If you're shopping for an organic mattress, you'll be happy to know that Naturepedic mattresses are certified to the organic and non-toxic Global Organic Textile Standard (GOTS). All Naturepedic products are also tested for chemical emissions and certified to stringent GREENGUARD® Gold certification standards.
OMI® Organic Mattresses
Organic Mattresses, Inc. (OMI) is known for making luxury certified organic mattresses and bedding, all handcrafted in America and made from sustainable and raw materials. The company is committed to offering the purest organic mattresses and sleep products on the market, and at Sleep Organics in Sarasota, we're proud to offer an array of OMI organic mattresses.
OrganicPedic® Mattress Collection
According to the OMI website, the OrganicPedic Mattress Collection allows consumers to sleep safe without having to sacrifice comfort and luxury. This mattress collection includes crib mattresses, youth mattresses, adult mattresses, and hide-a-bed mattresses. These organic mattresses range from plush to extra firm and they have been certified organic by the Global Organic Latex Standards (GOLS) and Glove Organic Textile Standards (GOTS).
OrganicPedic Earth® Mattress Collection
The OrganicPedic Earth Mattress Collection offers a sensational plush and soft feel by utilizing light latex layers that were designed with comfort in mind. The organic mattresses in this collection range in comfort level from ultra-plush to medium firm. Made from the organic certified materials, this is a favorite among our Sarasota mattress customers.
Savvy Rest Organic Mattresses
Savvy Rest is a leading provider of organic mattresses across the globe. All of their mattresses are made with organic cotton, organic wool batting, and natural latex for comfortable and secure support. Their mattresses are Glove Organic Textile Standards (GOTS) certified and you never have to worry about harmful pesticides, dyes, or bleaches with their products.
Tranquility Organic Mattress
The Tranquility organic mattress from Savvy Rest is made from organic materials and features two three-inch layers of natural latex. This makes it a great choice for toddlers, bunk beds, or smaller children and adults who like a firm mattress. This organic mattress can be customized for your body with combinations of soft, medium, or firm Dunlop or Talalay natural latex.
Earthspring™ Organic Mattress
If you're in the market for an organic mattress with a medium-firm feel, you'll love the Earthspring Organic Mattress from Savvy Rest. Featuring a recycled-steel spring, this mattress is topped with three inches of soft GOLS certified Dunlop natural latex. The mattress is encased in a quilted material made of certified organic cotton with organic wool batting.
Why Choose A Savvy Rest Organic Mattress?
Natural Latex
Natural latex is made without synthetic latex or fillers, resulting in natural foam rubber. Savvy Rest offers two different varieties of natural latex: Dunlop and Talalay. Dunlop tends to be more dense and supportive, while Talalay is considered to be more soft and ideal for gentle pressure-relief. If you need help selecting an organic mattress for your Sarasota home, contact Sleep Organics today.