Chemical Free and Eco Friendly Choices throughout your Home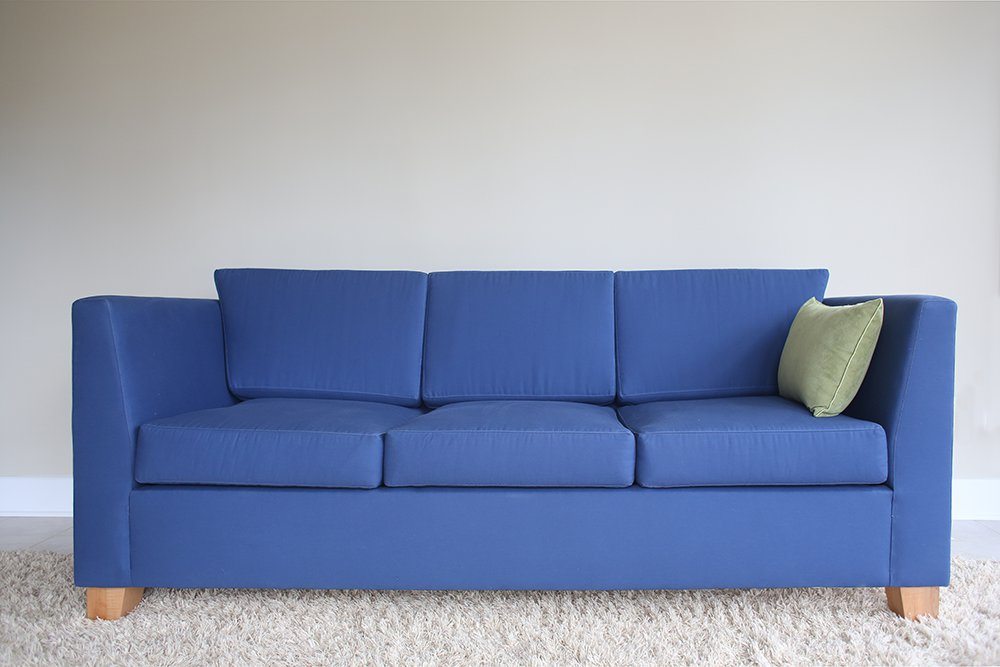 At Sleep Organics, our focus is on health and the environment, in the bedroom and throughout the home.
Most of us seek to lead healthier lives and make our footprint on the planet as light as possible. Recycling, purchasing organic food and products, riding our bikes or even gardening are all ways we can accomplish this, but what about the furniture that fills our homes? This may not be a factor that immediately comes to mind when trying to make better choices for both ourselves and the environment, but there are a multitude of ways we can incorporate healthier, eco-friendlier choices into our home furnishings.
Have you ever brought a new piece of furniture into your home—especially a chair or sofa—and noticed a plastic or chemical smell? Unfortunately, that scent is caused by the off-gassing of chemicals used in the furniture production process. These volatile organic compounds (VOC) and carcinogens can be found in glues, foams and fabrics in both wood and upholstered furniture. Not only can this off-gassing be harmful to your health, it's harmful to the environment as well. So, next time you need new furniture, look for items that are constructed of solid wood and use low or no-VOC stains. Although leather may seem like a more natural and durable choice for upholstered furniture, the leather tanning process uses harmful chemicals and leaves a heavier carbon footprint, so opt for natural fabrics such as cotton, linen or hemp instead.  Our Verona sofa – by Savvy Rest – is a great chemical free option.  It's constructed of north american hardwoods, organic latex, and organic upholstery and all made in the USA. It's the perfect choice to expand your healthy, eco-friendly options into the rest of your home.
Once you've begun to consider alternatives to the traditional products used in furniture, think about where the furniture comes from. Due to harvesting methods in the lumber industry, wood components can be linked to deforestation and increased carbon emissions. Choose sustainable or domestic hardwoods that are harvested responsibly and sustainably or reclaimed wood furniture. Not only is furniture made of reclaimed wood more sustainable, it is often more unique and well-constructed than mass produced alternatives. A large amount of furniture is manufactured overseas and shipped around the globe to its final destination. So, look for "Made in the USA" and "Domestically Produced" when shopping for furniture for your home.
Now, what about your bedroom? Instead of opting for a traditional mattress, choose a variety that is free from toxic flame retardant chemicals, while using natural and sustainable materials. Organic cotton, organic latex and organic wool are natural alternatives to traditional materials in mattresses, bedding, sheets and pillows, offering a truly "green" space to lay your head down each night. Sleep Organics offers a multitude of choices to meet these criteria.
Whenever you decide to upgrade some of the furniture in your home, think about where that furniture comes from and how it's produced. You might not be ready to paint your walls green, but you can start to decorate with a "green" theme, resulting in a home that's better for you, your family and the planet. If you're looking for options to more responsibly furnish your home, they are becoming more readily available every day.
We believe in providing options to create a safe home environment, both in the present and for future generations. Therefore, we invite you to schedule an appointment to try out our organic sofas and chemical free mattresses. Come visit us and discover how you can make choices that are safer for the environment and your health, while adding natural beauty to your decor.